'The profound mystery and spirituality of birth can never be understood with the mind; they are known through the heart.'
~ Pam England, author Birthing From Within
Whether you are planning a home, birth center or hospital birth, birth preparation is essential. The day you become a parent is a day you will never forget. It is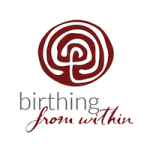 important that you understand the map of childbirth so you can prepare well for this unforgettable threshold you will cross through, and bring the tools necessary to get to the other side. Birth will call on every part of you to show up for the unexpected and possibly unwelcome events that happen. Your creative self expression is crucial to allowing the inner journey to unfold. Pain-coping and mindfulness techniques will help ease the transition, reduce fear and open you to the incredible day your baby comes into the world.
 BIRTHING FROM WITHIN childbirth education is birth preparation!
VALIDATING …….. the innate wisdom you already hold
MOTIVATING ……. you toward solutions
EDUCATING …….. with practical information and discussions
INITIATING ……….. you into the passage of parenthood
CELEBRATING …. your unique journey with acceptance
Price for the entire 12-hour series: $250
I also offer for you to choose how much you pay based on discounts for participating in my other programs (see below) and services as well as financial hardship:
$190 to $250 ~ don't let inability to pay keep you from coming.  e-mail me for more info
Birthing From Within group sessions 2016
classes held in the South Miami area
May 13-15 (for moms due end of May-Aug)
Fri May 13: 6-9 pm
Sat May 14: 10-4:30 pm
Sun May 15: 9-12:30
Private Sessions in person or on Skype
~ A complete personally tailored Birthing From Within session in 6-7 hours in my "Womb Room" birth classroom in South Miami or your home (travel fee may apply) PLUS continuing email mentoring to support you in your pain coping practices and internal preparation. Conscious birth preparation doesn't end with your last class. "Practice makes the Master!"
$500
Hourly Birth Mentoring rate and Birth Trauma Support
$125/Hour
PREGNANCY-BIRTH-POSTPARTUM COACHING PROGRAMS  Be guided throughout your pregnancy as you transition mindfully and thoroughly through your pregnancy experience and learn how this will support a powerful birth experience. Programs start at $500.