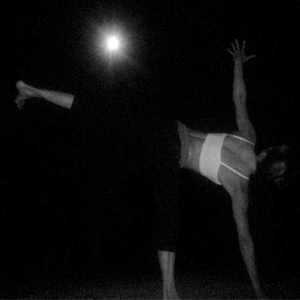 Women's Yoga
As the moon is different from the sun so are women different from men…yet we seem to be practicing yoga the exact same way. Maturing into womanhood means learning to flow with the wisdom and understanding of your own feminine cycle, of your constantly changing emotional and physical needs as we move through each month and stage of life, desiring to feel radiant, alive and in touch with your deepest heart-felt desires and sense of self-fulfillment. Yoga can support the holistic experience of your cycle and bring deep healing and connection of body, mind, and spirit around the issues associated with the 3 main phases of a woman's life:
Menstruation/Fertility
Pregnancy/Birth
Menopause
Feminine Power Yoga
Feminine Power Yoga is a magnificent practice of:
Yoga
meditation
chanting
journaling
story-telling
sharing.
All of which help to learn about the mysteries of being a woman and the power that lies in each of us to flow creatively through each phase of our lives.
Yoga is a magnificent tool that is meant to be used in conjunction with our cycles (not against them as so often happens) to encourage a deeper awareness of who we are and what we need to step more fully into our wisdom as a woman. When practiced in conjunction with the rhythm and phases of the menstrual cycle, poses like arm balances, inversions, backbends, hip openers, twists and restorative yoga, all have the potential to support a woman in her health as well as awaken in her the potent power of her feminine energy. Our cycles are blessings, not meant to be curses, that offer us a powerful tool of awakening and insight when we understand them and know how to respond to the changes that occur from menstruation to pregnancy to menopause and beyond. Problems associated with these phases are just opportunities to gain a deeper awareness of our emotional needs, our health and of the power we have to create the life we know deep down we long for!
Issues like PMS, uterine fybroids, cysts, endometriosis, fertility, etc as well as pregnancy and menopausal concerns are addressed to gain a deeper understanding of what these issues mean for you and how to deal with them effectively.
I teach Feminine Power Yoga as a private yoga class personalized for your own life and cycle, as a 12-hour weekend workshop of 4 classes or as a series of 4 classes held in conjunction with the moon cycles. Email me at deanna@thewomanway.com the contact page to reserve this beautiful and empowering program for the women of your yoga community!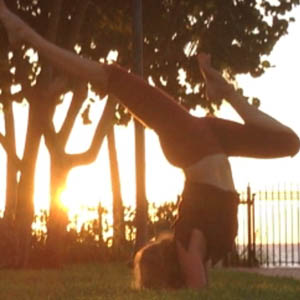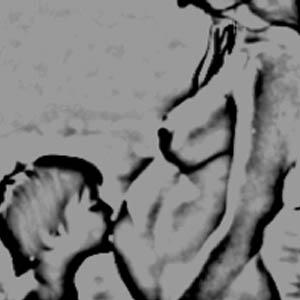 Prenatal
Prenatal yoga can help prevent or relieve common physical discomforts in pregnancy, help you deal with the many emotional issues that naturally arise and brings calm and joy to your spirits as you slow down to nurture yourself and connect with your baby. No matter if you choose to birth your baby vaginally or by cesarean, yoga can prepare you for your birth journey. Here are some of the common benefits you may experience:
Increases in overall strength and flexibility.
Improves circulation. (which helps prevent varicose veins)
Alignment principles help align the shoulders, back and pelvis so you can adjust to the new demands on your posture and relieve any aches and pains in the neck, back, and hips. (like sciatica)
Reduces swelling and inflammation around joints.
Improves digestion.
You learn to use the muscles of the pelvic floor to help support your internal organs in pregnancy, to push your baby out in labor, and to help the body recover after birth.
Improves emotional well being.
Reduces labor related anxiety.
Helps to manage pain in the recovery process from either a vaginal or cesarean birth.
Quickens postpartum recovery.
Helps to prevent or deal with postpartum depression.
Preparation for Birth and Beyond
Yoga is the ideal exercise for pregnancy. Yoga poses work specifically to strengthen and open the body, alleviating the many discomforts of pregnancy and preparing you for a powerful labor experience (see benefits for more info). It prepares you mentally and emotionally for the challenges labor can bring as you learn to trust the innate wisdom of the body and live from that place during birth, into motherhood and into every aspect of your life!
Connection
Yoga helps you connect with your baby, establishing the basis of a nurturing and compassionate relationship well before the baby leaves the womb. You'll also connect with other mothers as you share experiences and thoughts on pregnancy breastfeeding, motherhood or any other issue that comes up. We create a supportive environment, a safe haven, to share this sacred time with each other and make connections you'll cherish forever!
Empowerment
We explore the emotional, spiritual and physical aspects of labor as well as the knowledge and tools you'll need to stay present with the labor journey so when you enter 'labor land' you feel empowered by your body's wisdom as you navigate the labOrinth of birth, no matter where and how you choose to birth your baby.
Re-integration
Yoga in The Postpartum Period continues to be supportive in the physical, emotional and spiritual aspects of this difficult and delicate postpartum period. Post birth body (specifically the abdominal and pelvic regions), sleepless nights, mothering stresses, feeding difficulties, family pressures, relationship changes and so much more make up this period of re-integrating your new self into the world with your new child, who is right with you figuring it all out. Yoga is a life-long friend that will help you transition with more ease into a beautiful and fulfilling motherhood.
Postnatal
The Postpartum period can be filled with challenges you never anticipated as your baby is now with you and has its own personality and specific needs. Yoga for the Postpartum period aims to focus on certain areas that need your attention, specifically after the body change that birth has presented:
Core strengthening and nourishing.
Shoulder and upper back opening.
Pelvic floor toning.
Deep relaxation with restorative poses.
Standing poses for strength and support of the low back.
Postnatal Yoga can ease you back into more activity as you recover from your birth and adapt to the changes that are happening so quickly.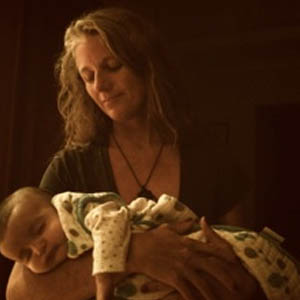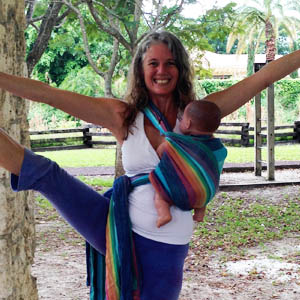 Babywearing
Babywearing yoga is meant for those that have babywearing as a lifestyle, or who want it to be! Doing Yoga while you wear your baby in a sling or wrap can help in may ways:
Build connection and intuition about baby's needs.
Open the heart, chest and shoulders.
Build strength in legs to support the back.
Postpartum work of toning the pelvic floor and the core.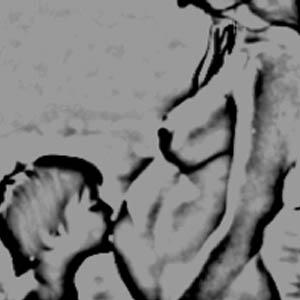 Fertility
Yoga helps with fertility in several ways:
Notice and shift patterns of anxiety and negative thinking.
Learn breathing techniques that calm the body, nourish the reproductive organs and release anxiety and stress.
Increase blood flow to the endocrine system and the pelvic region with specific poses and practices to support each phase of the menstrual cycle.
Improve blood flow throughout the entire body, bringing overall well-being to the body, mind and spirit.
Consciously call on the conception of a baby, idea, business or other aspect of your life that fertility is offering.
Preparation for Birth and Beyond
Yoga is the ideal exercise for pregnancy. Yoga poses work specifically to strengthen and open the body, alleviating the many discomforts of pregnancy and preparing you for a powerful labor experience (see benefits for more info). It prepares you mentally and emotionally for the challenges labor can bring as you learn to trust the innate wisdom of the body and live from that place during birth, into motherhood and into every aspect of your life!
Yoga is fertile ground for transformation. Being fertile is a state of mind as well as body, a connection you come to feel deep in the heart. Yoga can help you on all of these levels to achieve what is truly fertility. Yoga teaches you to bring awareness to your body's fertility cycle, the constant changes occurring and how you react to those changes. Ultimately you get to know yourself through a journey of discovery that allows you to access areas in your life that have been signaling the need of attention, helping you to bring change and flow to your body, mind and spirit.
he pelvis is the area of the body associated with fertility. It is characterized by change, the element of water, of ebb and flow, of creation and fullness. We tend to hold a lot of emotion in the pelvic region without cleansing and clearing out past issues and stress, inhibiting our access to the creative life force within. We get stuck, unchanging and inhibit the release of the fluid and juicy well of creativity that is essential to our well-being and feminine wholeness. We instinctively birth all the time when we are balanced.
We birth new ideas, new ways of dealing with old issues and the consistent change that flows with the nature of our lives. As we consciously learn to release stuck energies and move with the changes more readily, we discover a fountain of resources and imagination that lead us to a life of fertile abundance, a never depleting divine nectar that lubricates the hard and dry transitions, allowing us to release or recycle old grooves and relationships that no longer serve our hearts.
We long to create, constantly. Sometimes we birth new beings, sometimes we birth a deep longing into reality, and sometimes we birth ourselves all over again. It is our nature to be fertile. This is our connection to Spirit, open to the possibilities of a conscious and powerful fertile life, in whatever form that may come.
Menopause
One of the many amazing mysteries of Womanhood is the marked stages in our lives. These stages are felt by major changes in our physical body.
The first major change occurs when we transition from little girl to little woman, experiencing our first menstrual cycle.
If we decide to have children we experience the second major change where our bodies hugely shift with pregnancy and then with the explosive power of childbirth as we transition into Motherhood. Otherwise the change is less obvious in our bodies yet equally powerful within our spirit as we learn to Mother ourselves and nurture our heart's desires, getting in touch with the fullness of the feminine spirit.
And then the last major change is the experience of Menopause into life as an older person of wisdom. It is the next opportunity in a woman's life to partake in a rite of passage. It is so impacting to a woman that it has been called "The Change."
Patricia Walden, an older Yogini and Yoga teacher suggests ways to get through menopause with more grace and ease:
"Learn to ride the wave, savor the good times and don't get thrown with the changes. Feel more freedom, more balanced in strength and flexibility, work through challenging times with grace and ease."
Yoga can help lessen the fear and suffering associated with the symptoms of menopause. It teaches acceptance of challenges as blessings while holding resentments may lead to bitterness. Yoga helps you to explore and unfold the parts of you that are hiding so you can embrace the whole of who you are. And finally, Yoga teaches that there is juicy, fertile fruit waiting to be discovered within the depths of menopause. Dive in and connect to the deepest parts of who you are and experience The Change with Grace!